One-on-One with Attorney Graves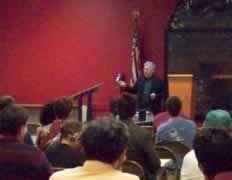 Gain from my 31 Years of Legal Experience!
One-on-One with Attorney Frederick David Graves
I've been a licensed attorney 31 years, winning cases in both state and federal courts.
I will explain what you need to know.
My professional history can be found at www.FlaBar.org
We'll work together using:
Toll Free telephone: 1-866-LAW-EASY (1-866-529-3279)
Toll Free fax: 1-866-446-5112
Email: tutor@jurisdictionary.com
Skype (optional - so I can share my teaching on your screen)
I've helped thousands these past 20 years since I launched my self-help web site in 1997, and i will help you ... one-on-one!
Click the link below to print our agreement and begin.
(Requires PDF Reader)