Get One-on-One Help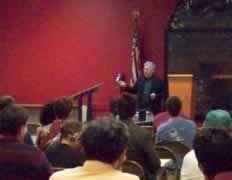 Dr. Graves Teaching Law
I Will Help You - One-on-One
I've been a case-winning attorney 34 years.
I know what you need to win.
I will work with you at your pace and convenience.
Talk with me directly on my toll free phone.
Send me documents using my toll free fax or email.
Use my time, experience, and legal knowledge to win your case!
You will gain case-winning confidence.
You will know what it takes to win.
Click the Tutoring Agreement link below to get started.
Dr. Frederick David Graves,JD
Attorney-at-Law since 1986