Private Tutoring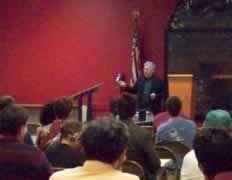 Dr. Graves Teaching Law Class
I Will Teach You How to Win
I've been a case-winning attorney 35 years.
I've shown thousands how to win since launching Jurisdictionary® in 1997.
I will show you how.
I will make it easy for you to understand and use my case-winning tactics.
My legal knowledge and professional experience will be at your command.
You will know how to win!
We can work together one-on-one using my toll free phone, toll free fax, email, Skype (to share screens), or WhatsApp (for toll free international calling).
If you have questions, phone me at 866-529-3279.
Winning begins with knowing how.
Click the "Tutoring Agreement" link below so we can get started.
Dr. Frederick David Graves, JD
Attorney-at-Law